Latest News
New Drivers, Vehicles and Uniforms
We have added two vehicles to our fleet recently. The first is a daf xf105 6x2 tractor unit that has been allocated to Matt to replace his older Cf which recently reached over 1.4million km's. It will have the number A12HHL.
We have also added and 18ton c/s taillift vehicle that is London compliant, it has been allocated number plate A13HHL and will be driven by new driver Martin on general haulage.
Finally we have had two Dave's join us recently, David O'Dell is driving A18HHL our box van and Dave Hubbold has been allocated A20HHL our 29' flatbed. We hope you enjoy working with us.
Keep an eye out for an overdue website update that will have all of the fleet changes and new drivers added as soon as possible.
Thanks to Sigma Embroidery of Littleport Cambridgeshire for supplying our new uniforms.

We have now received our new uniform from Kim at Sigma Embroidery. This includes Polo Shirts, Sweatshirts, Hi Viz Vests and Jackets. Here are a few of our lads showing off the new items.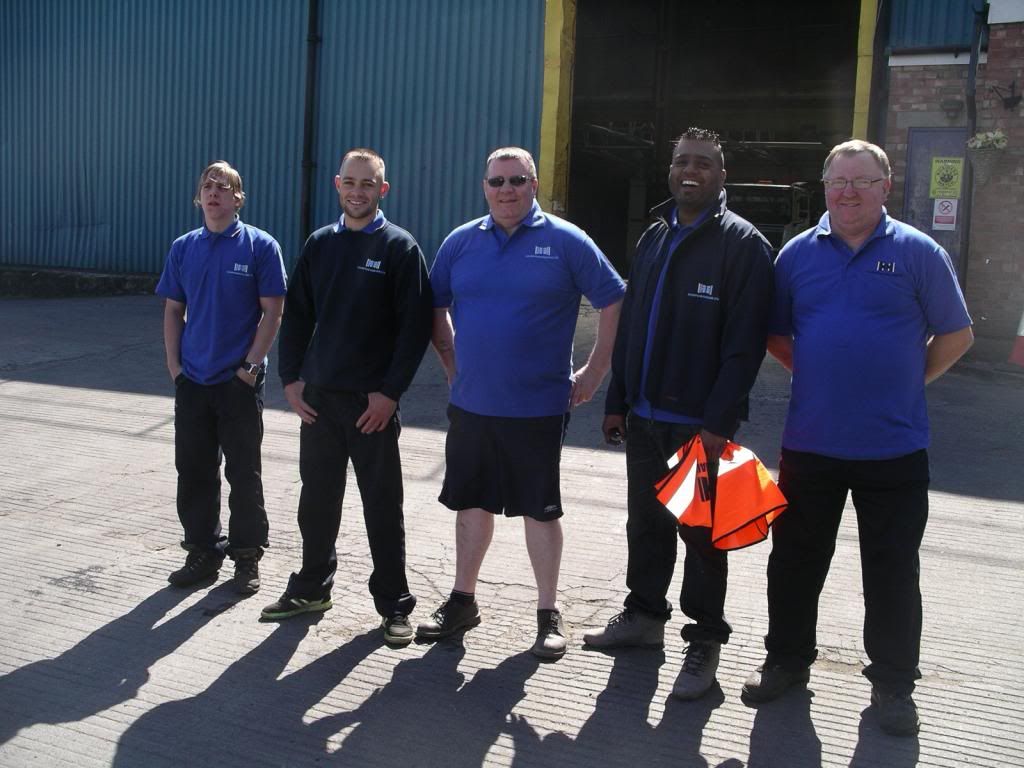 If you wish to get good quality workwear at a fair price and with excellent customer service give Sigma a call: 01353 863049 or visit the website at http:www.sigmaembroidery.co.uk